As I mentioned in a previous post, I am newly single. I suppose it's been several weeks at this point. Beyond the initial tumult that is Breaking Up, I've found that singleness is more conducive to my creativity, and not just when I'm experiencing heartbreak.
1) There's no one to text about all the wild moments of everyday life.
Right now I don't have a default person to share the most beautiful moments of life with. My friendships aren't the kind where I text my friends things like, "This pizza rat is my spirit animal," or "Holy crap, I just saw a gray fox run across the road!" Those small moments of coincidence and beauty have a built-in outlet when I'm in a relationship. When I'm single, they stay marinating inside of me for longer. Immediately venting those experiences to someone else can prevent me from realize how precious they are. Sometimes, when given enough room to breathe, mundane moments can become magical. Sometimes they need to be art.
2) I have more freedom to do what I want in the moment.
Okay, duh. There's the obvious fact that I don't have a default person with whom I spend my time. But there's also more space free in my brain right now. I'm not worried about if my partner is at their Highest Happiness Level or the state of our relationship. I'm not expending energy trying to make some dreamboat think I'm the coolest person ever. I'm just me. Sometimes that means I'm having solo Netflix marathons and wallowing in my loneliness. Sometimes that means I'm dancing around my room and making up songs because no one is watching.
3) I was given a clean slate.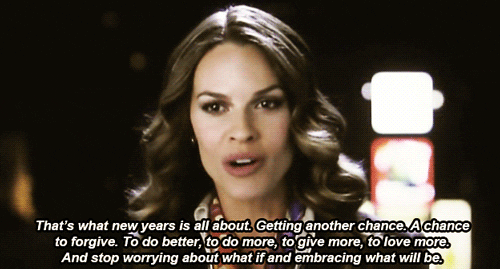 The end of a relationship is like an impromptu New Year's Eve. Tomorrow, you start with a clean slate! Work on that project you've always wanted to do but didn't know how to explain to your partner. Go on a trip. Take a new job. Read seven hundred books. Or start a blog, like, you know, Make Your Things.
4) I've really gotten to know myself.
I went from spending all my free time with someone and wondering why I was always emotionally exhausted to, post-breakup, feeling awesome and solid in all my alone time. Oh yeah, I'm an introvert! I need time to myself to digest my own feelings and ideas. Somehow I have to relearn this lesson every few months, but at the moment I have never felt more thoroughly Me.
What have you learned about creativity from being single? (And hey, uh, if you're single, can I, uh, have your number?)